..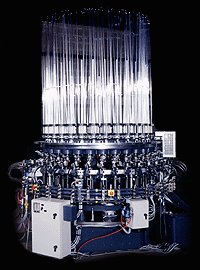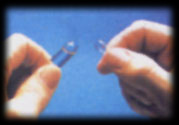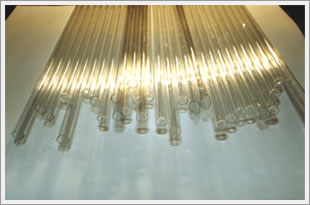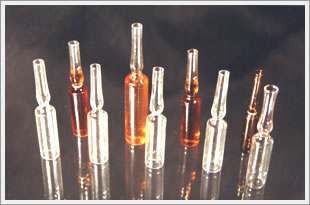 Ampoule Production on State of Art Machines.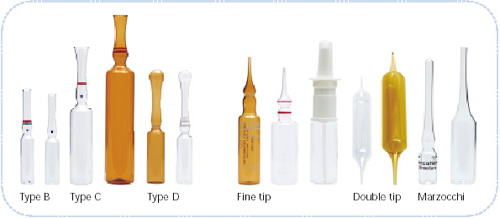 Keeping in line with the trend of modernizing our operations we have fully automatic state of art ampoule making machines. These machines use the current generation of technology and are the best available in the world. These machines are manufactured by Modern Mechanique of France and have the following features in addition of being capable of producing high quality glass ampoules and have the following advantages over normal conventional machines being used in Pakistan.

The primary advantage of these modern machines besides speed (higher capacities) is very high consistency in shape and dimensional accuracies of the bulb, height, and neck wall thickness.
Automatic on Line Production of First Bottom, which ensures that you do not find ampoules with glass particles larger than the neck diameter.
Our after forming lines are equipped with the facility to produce closed top ampoules.
The machine is capable of putting three-colour rings. One ring could be also used for snap-off operation in case the customer does not require O.P.C.
The machines are equipped with on line electric annealing lehr, which ensures that no smudging takes place after printing as the ceramic colour rings are embossed on the machine, on-line.
The machines are equipped with automatic on line one color screen-printing on the ampoules.
The machines are equipped with an online 100% inspection of all the dimensional accuracies on ampoules such as diameter, height, bulb diameter etc. This will ensure drastic reduction on defects in the packed ampoules thereby resulting in higher yields by Pharmaceutical companies.
The machines also have an online camera for sorting out any visual defects in the ampoules such as airlines glass seeds, stones etc.
The machines are equipped with an on line automatic packing machine, which substantially reduces the labor requirements and avoids human contact.
Lastly we are equipped to provide external siliconization on the body of ampoules being produced.
In view of the complete process being on line it is planned to produce the ampoule under clean room conditions equivalent to the latest practices in the world, which would be the first such facility in Pakistan.